YOUR PLUMBER IN KANSAS CITY!
We strive to be the very best and can meet all your plumbing service and repair needs. Our emphasis is on customer satisfaction, and our work meets the highest standards and expectations. We aren't satisfied until our customer is satisfied. Essary Plumbing is family owned and operated and provides a personalized level of service that is uncommon in the industry today.
If you are looking for a Kansas City plumber, please call us today at 913.522.6222
areas we serve - plumbing
Missouri
Kansas
top 9 safety tips for your home

Before you try to fix problems with your home yourself, make sure it is safe. Essary Plumbing offers the following advice on how to assess the safety of a project when you cannot turn to a professional. If you follow basic safety rules and apply common sense, you can handle several home plumbing projects quite easily. But, when in doubt, call in Essary Plumbing.
plumbing repair specialist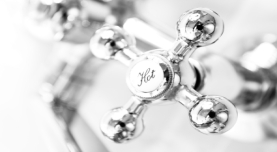 Whatever the problem may be, we can help you with any plumbing repairs or problems you may have. With over 20 years of experience our plumbers can handle the most complex and elaborate residential plumbing needs. From complete plumbing remodeling to to a simply leaky faucet, we do it all!
Read More